Special machinery
Enter the EMS Champions League with our machinery
With our in-line special assembly machines, we are able to press electromechanical components into the circuit board. The fusion process is supervised by a 100% force-displacement measurement.
Thereby, the press-in tolerances are in the range of a few hundredths. We master the stitching of contact pins, blade strips, and other stamping parts with a fully automatic in-line machine, which operates according to the magazine-to-magazine principle.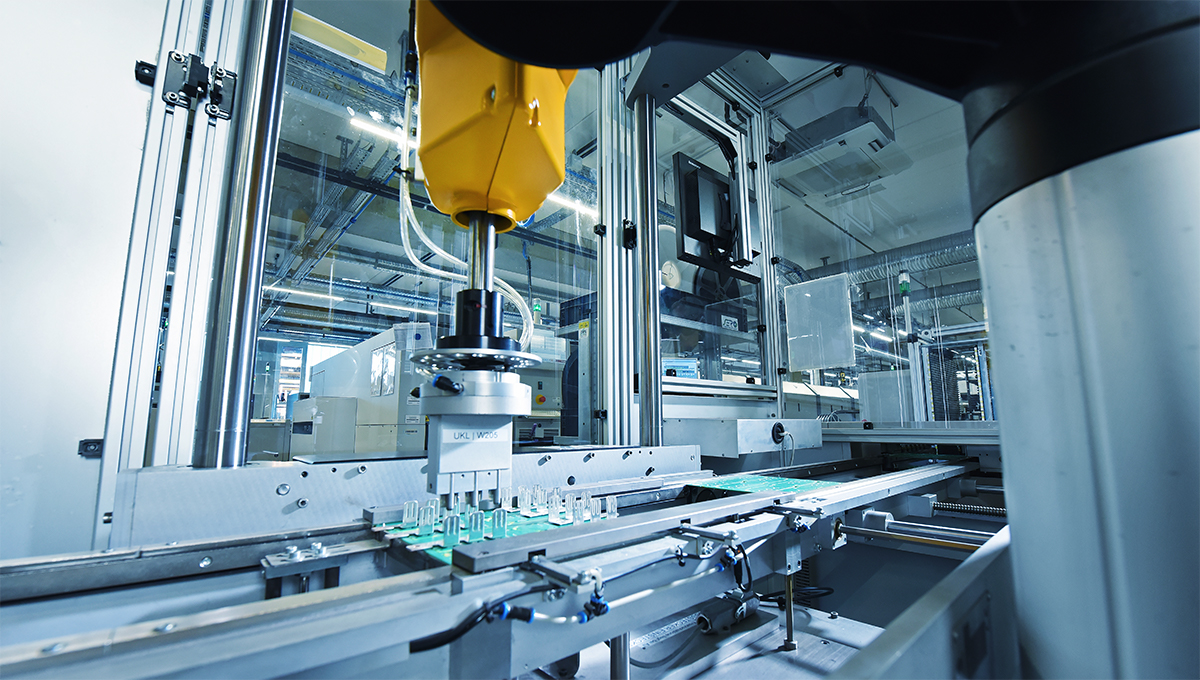 SERO masters the visual comparison of very closely tolerated LED modules with an especially developed laser trimming machine. Hereby, the brightness of the LEDs is synchronized in an automatic control circuit through the trimming of series resistors with laser technology.
High-volume special processes
For high-volume special processes, we develop and build powerful special machines in close cooperation with selected suppliers. For example, these special machines can contain the following work steps for the final testing and final assembly:
Separating the uses in single circuit boards
Automatic variant detection
In-circuit and/or function testing
Applying glue/thermal pastes/sealants
Assembly of housing parts
Screwing and caulking of all sorts
Lettering/labeling